AN ODE TO OUR BRAZILIAN SEA CAPTAIN
LETTER TO A STRANGER
AN ODE TO OUR BRAZILIAN SEA CAPTAIN
BY SOPHIE SAINT THOMAS
When I was a child, I spent my weekends on my family's speedboat until it sunk in a hurricane and was gone forever. We lived on an island in the Caribbean and would all board the boat, my dad acting as the captain. We spent our days in search of the perfect beach. I remember the bounce of the boat against the waves as we drove faster and faster. The motion of the boat against the ocean imprinted into my body, and even after I got home, and went to bed, I could still feel the currents in my body as I fell asleep.
About two decades later, you took me to an island in Brazil. When we got to the house we were renting, and I saw the view, I sobbed. The Caribbean child in me felt cheated. I thought I grew up in the most beautiful place in the world. But the view from what was our home, for a brief moment in time, was so beautiful I didn't know how to process it. Everything felt amplified, from the magnitude of the rocks that met the sea, to the depth of the ocean I knew existed, containing an imagination's worth of creatures. In the distance was an island, that I've heard of on nature documentaries, where only snakes live. Even researchers and the best scientists are scared to go there. I began to cry. I didn't know such beauty could exist. When the sun set, which we watched from a volcanic rock, that hurt to sit on and buzzed with mosquitos, I learned that even the cockroaches glowed at night, like fireflies. Even the coarseness of the rock and the cockroaches I found magnificent. I now know, that while views from Brazilian islands are indeed one of a kind, what made this moment in time so beautiful was that I was there with you.
You asked me what I wanted to do while on the island, and I told you that I wanted to go on a speedboat. You said yes and made my dreams come true. As a child, after our boat sunk, I didn't know the next time I would get to ride on a speedboat in paradise, but you made it happen. You were very good at making me believe in the impossible.
The boat we rented for the day came with a captain. He was young, Brazilian, and reminded me of my childhood friends. While I moved to New York, so many people I grew up with stayed in the Caribbean, working today as speed boat captains, driving around tourists. The captain barely spoke English, and neither of us spoke Portuguese. We sat in the back of the boat. I snuggled into your lap, and you put your arms around me. The boat captain took off and sped, sped, sped, and I felt the impact of the boat hitting the waves again, but this time I was with you. I was so happy. Life can be so cruel I often wonder how any of us get through it. But every now and then, if you're very fortunate, you have a day like we did in Brazil on the boat with the sea captain. The real sting is not from the mosquitoes, but that when you're there, you don't realize just how lucky you are.
As the sea captain drove us along the coast of the island, every time he passed a beach, he pointed, to ask if we wanted to stop there. We shook our heads until we reached the first beach that you couldn't get to by land. It was a tiny inlet, with dark caramel-colored sand, so different from than the white sand tourist beaches lined with beach chairs. But it was exactly what we wanted.
We had a plan to make love on the secret beach. We wanted to make love in a place we'd never be again, that most humans don't even know exists. We wanted to consecrate the day. So, when the sea captain joined us in jumping off the boat and swimming to the sand, we were annoyed. There were huge, lush, green trees of the jungle all around. The swim into the small beach was cold, as the salt water mingled with the cool fresh water coming from a stream that cut through the beach. There were mosquitoes everywhere, giant ones, with suckers so big you could feel when they bit and penetrated your skin.
You and I swam through the spring water. We walked with careful balance along a fallen tree trunk. The brown beach, with the fresh water spring cutting through it, opened up into a jungle filled with mysteries (I envisioned tree snakes) and you could spot some spiders on the rocks that jutted out here and there. It wasn't the most comfortable beach, with cold water and plenty of mosquitoes, and it was obviously ruled by nature, not by humans. You could tell people rarely visited it. While we kissed in the cold water, too in love to mind the bug bites, our sea captain went on his own exploration. He seemed as taken and mystified by the secret beach as us. He walked into the jungle, he stopped to examine plants, and other than the occasional eye contact, nod, and a smile, he left us alone to be in love. I no longer resented him for joining us and ruining our plans to make love, because I felt glad that he too appreciated the magic of our beach of choice.
Eventually, it got too chilly, the bug bites were too intense, and it was time to swim back to the boat. Before we left, I found a sharp stick and carved our names into a rock. I wonder if they are still there. On the ride back to town, I put myself back in your lap, and we watched the sea captain. When other boats passed us, he seemed to know their captains and raced with his friends. He was having fun. To us, it was our day, but he made it a day for himself as well, and I admired that.
When he dropped us back off at shore, it began to storm. The portable credit card machine the boat rental company used wasn't working, so I waggled my fingers over it pretending to cast a spell. The machine started working, and you told me I was magic. Is magic real? That day I believed so, and I seemed to make you believe in magic as well. Ours was a love so unique it only could exist if magic were real. The sea captain got back on the boat, sped away, and we'll never see him again.
Many moons later, I don't know if I'll ever see you again, either. That day turned to storms, and so did we. Unfortunately, days like the one with the boat captain only glow in full force when compared to the darkness that follows. We left Brazil. Me and you, the white girl from the Caribbean and the Syrian man, came back to America. I know I will never understand how difficult it is to be a Syrian living in America, and for that, I am sorry, for all the times I couldn't give you what you needed. People we loved died. Literal bombs fell in your country. I survived a shooting while visiting my hurricane-stricken homeland, and I understand compared to you, even to visit to my childhood places left in ruins is a luxury. Depression came back. I hurt myself. You hurt me. I disappointed you. And then when I needed you most you ended it, but not for lack of love. Pressure, obligations, and hard truths piled up and up until something had to give, and that was us.
You shattered my heart, and I found myself spinning, wondering if the magic and the love was just a dream, an illusion, and escape from reality. I hated you. I hated the day with the boat captain and the rock still standing with our names on it because I couldn't have it again. I wish I could twirl my fingers and fix the world like I seemingly fixed the credit card machine. I can't, but I can choose to continue to love you, even when I have no idea where you are, and think fondly of the cock-blocking sea captain, and imagine what all those snakes are up to on their own private island. All the reasons you gave me are sensible ones. But I keep thinking of those rebellious snakes, who in a world in which humans rule everything, managed to take over their own untouchable island, and I wonder why couldn't we.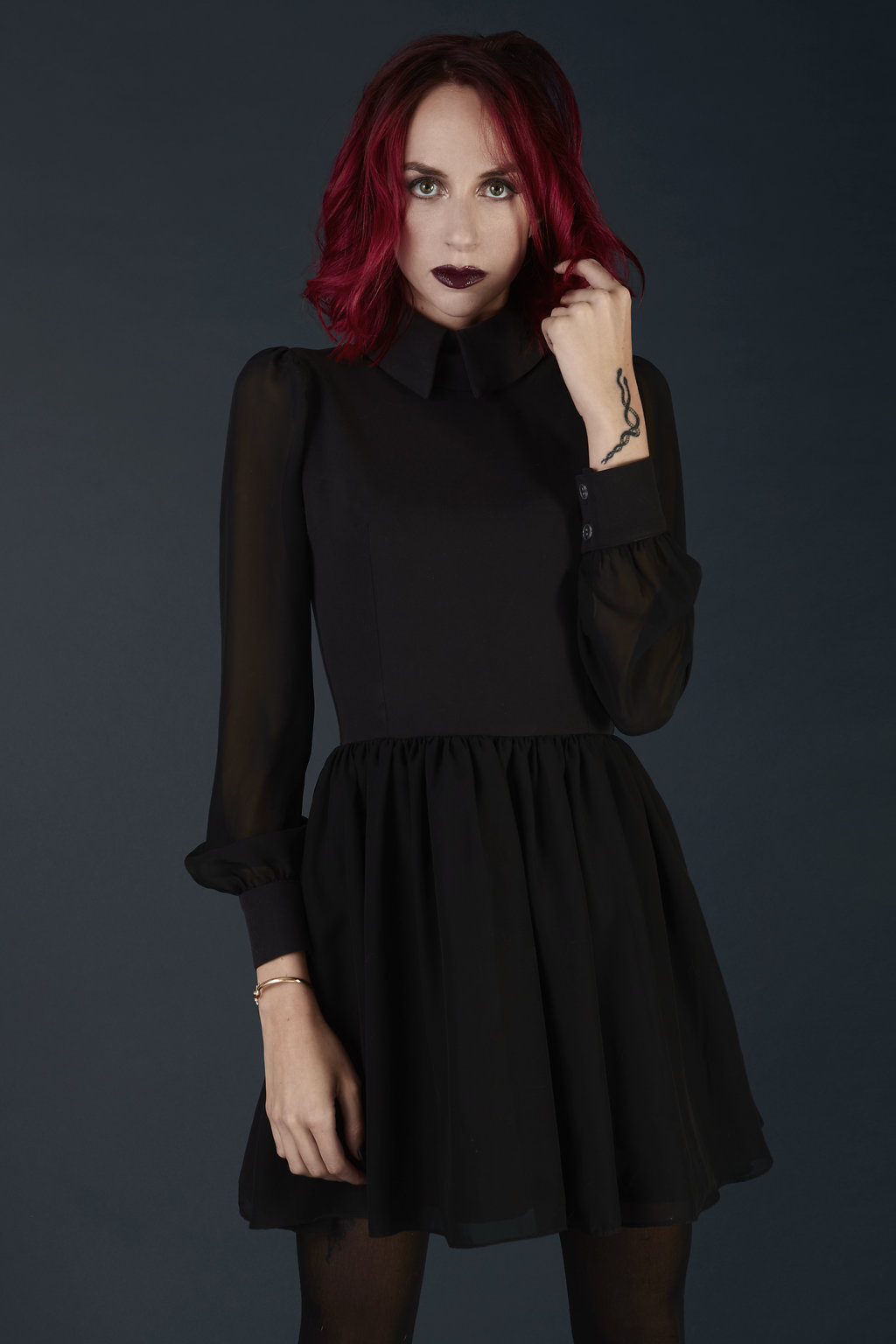 Sophie Saint Thomas is a Brooklyn-based writer originally from the Caribbean. She writes for Playboy, GQ, Marie Claire, Allure, Glamour, VICE, and more. She is currently writing a memoir.
Header image provided by the author.