TO THE WAITER IN BEYOGLU WHO LEFT ME A TIP
LETTER TO A STRANGER
TO THE WAITER IN BEYOGLU WHO LEFT ME A TIP
BY MICHAEL AGRESTA
When I traveled to Istanbul in 2013, I planned to spin off a spec freelance essay about visiting a new and totally unique literary museum. This is not that essay. I never finished it.
The reason I couldn't finish the essay: Sitting down to write it after returning home, I couldn't locate anything like an epiphany or heart of the matter. I wasn't comfortable putting my experience in the first person, because not much had happened to me, and I didn't want to fudge it.
Likewise, not much happened between you and me. We didn't have a heart-to-heart. You didn't show me the truth of your country, or mine. We didn't talk long. But you did hold open a door—like a waiter, with your foot, hands full, to help me pass through to a back garden I didn't know was there.
I had been reading Orhan Pamuk's The Museum of Innocence for the past ten days or so. On the plane to Athens. In the first bleary nights of jet lag. In spare moments through a strange weekend on Mykonos, celebrating a non-wedding that had been cancelled after our plane tickets had been bought. On the ferry to Samos and Kuşadası. On an overnight bus to Cappadocia, punctuated by two long stops for roadside Ramadan meals. In a restaurant in the vicinity of Taksim Square, after getting accidentally tear-gassed. Still, somehow here I was, on my last full day in Istanbul, and I was still 80 pages short of finished.
I wanted to be done with the novel before going to see the museum, also called the Museum of Innocence, also not far from your cafe. You understood exactly what I was doing. Ordering a third çai, pushing through without a breather to the melodramatic ending. You didn't try to hustle me off my table, though I wasn't spending much. You let me finish. You witnessed. Treated me respectfully, as a pilgrim—if with some bemusement.
At some point I took a break to rest my eyes, by which I mean look at my phone. You came by to check on me. Asked how I liked the book. It's good, I said. Yes, you said. Pamuk's very good. Maybe you learned my language in the U.K., or from an Englishperson. Very good meant not your favorite. I asked what you thought of him winning the Nobel Prize. You shrugged.
I could suddenly imagine the gravitational interference, for an Istanbul literati, of living or working in close proximity to Pamuk's new brick-and-mortar museum. By virtue of his Swedish jackpot and a resulting boom in international book sales, Pamuk has become, for a generation of Western readers, the face of Turkish literature. There may not be another native son or daughter Nobel winner for 50 years. That's how international literature works. There's not that much room.
Pamuk, to his credit, understood the rarity of his good fortune and set out to do something purposeful with it. After collecting his loot, he conceived of a fictional project that actually, for once, merited the designation of "novel," in the adjectival sense of the word, as something had never been tried before. He would write a book-length historical fiction—set in mid-20th century Istanbul, capturing the glamour of the old Bosporus high society and the film-industry demimonde of that era—and he would at the same time curate a permanent museum, supposedly presenting the private treasures of his fictional male protagonist, an obsessive who collected mementos of a passionate love affair. Both book and institution would be called the Museum of Innocence. So a dedicated traveler like me could plan two simultaneous journeys through Pamuk's world—one along the imaginative pathways of reading, and the other over land and sea to the street where your café is located.
The novel is good, fun reading. The museum, as I would discover after our brief conversation in the café, is interesting but not an overwhelming success. It feels too cute, too clean. I don't know what I wanted to be different. Musty stacks of photos I could pick through? A deeper game of hidden meanings? A secret room at the top of a dingy apartment staircase, discoverable only by those who read the footnote on some random page three-quarters of the way through the book, instead of a well-publicized cultural institution with a gift shop? The Great International Novelist himself, sitting there waiting to give me, his devoted reader, a kiss for having traveled all that way?
I like reading books in translation. Maybe it's because I want truths and visions to feel a bit more out-of-reach, a bit more reflective of the efforts we make to track them down. Unfortunately, literature isn't always the adventure I want it to be. But sometimes it is, often totally unexpectedly, and that's enough.
After politely pooh-poohing Pamuk, you gave me two alternate recommendations, your must-read Turkish novels: The Time Regulation Institute by Ahmet Hamdi Tanpınar, which I haven't tried yet, and Memed, My Hawk by Yaşar Kemal, which I read a few months after our conversation. Of course I had no way to tell you then, so I'll tell you now: I loved it.
Memed has the rare clarity of a novel that comes spilling out of lived experience of peasant life, a world-view sensually tied to mountains, rivers, and terrain. I can think of a couple of similar experiences in my reading history, all fantastic discoveries for an untethered American like me. One was Deep Rivers by José María Arguedas, also a recommendation of a stranger while traveling through Arguedas's country, the Quechua-speaking Andes. Another was Ashes, by Grazia Deledda, from Sardinia, written in 1904. I read that one not on the advice of anyone I met in person, but because it was on Lenu's high school reading list in Elena Ferrante's Neopolitan novels.
I mention all three of these novels together because they're united by a sense of culture-woven intimacy with the natural world impossible for a more cosmopolitan author to replicate, and which I can only approach through reading. They employ timeless story elements like hidden parentage, good-hearted bandits, and urban miseducation. Today, when I read in newspapers about the Kurdish people, viciously repressed in Turkey, at risk of genocide in Syria, scratching towards nationhood in Iraq, I think of Memed and his simple, tragic heroism.
Books remind me of other books. People remind me of other people. Specifically, you remind me of the young Mexican couple I met in Morelia when I was 22, who told me I absolutely had to read Pedro Páramo. (I know it's obvious. I was 22.) They also sent me some transcripts of Purépecha folk tales they'd been collecting as part of their university studies. They remind me in turn of the 30-something couple I met in Spain not too long after, who sent me gothic folk tales of the area where they lived, around Brest in Brittany. Or the cultured American retiree I spoke to once at a ruined castle in central Austria, around a cooking fire at night, who told me about reading The Man Without Qualities as he traveled through that country. I have not tackled that doorstop yet, but I remember thinking that's how I'd like to travel as I got older and knew better which books to read.
I don't require deep intimacy from my comrades, many of them my acknowledged superiors, in the reading Internationale. We're all on solitary missions, leaked out to us one cryptic cable at a time. The best for us is just to exchange notes when our paths cross. That afternoon in Beyoğlu, I had come a long way, to the threshold of what I'd hoped would be one of the more exciting reading adventures of my life, but it turned out that my conversation with you was the part of that day that had life in it, that pushed me on—towards a destination I'm still not sure of, feeling my way by what makes a spark, turning away quickly from what doesn't.
I don't travel that way so much anymore these days. I tend to have firmer itineraries, work to do, little time to waste. But I'm still reading that way, when I can. My hope for you, friend, is that you're still doing the same.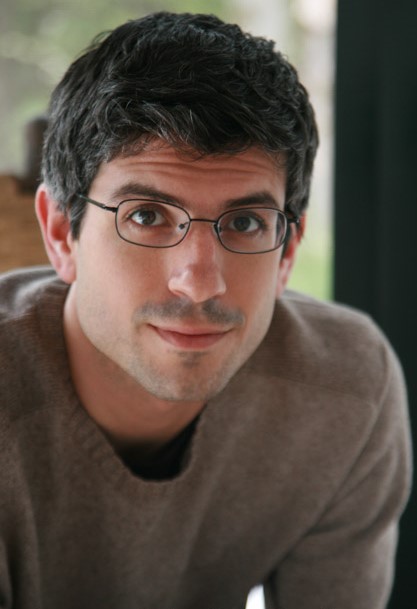 Michael Agresta has published non-fiction and fiction in The Atlantic, Slate, Wall Street Journal, Wired, Southern Review, Boston Review, Conjunctions, and others. He writes regularly on art and culture for Texas Monthly and Texas Observer. He has received residencies from the MacDowell Colony, Blue Mountain Center, and VCCA. His MFA is from the Michener Center for Writers in Austin, Texas, where he lives.
Header photograph by Omar Tursić.